Online CAMO Service for yours aircrafts
Safety, transparency and visibility on your next inspections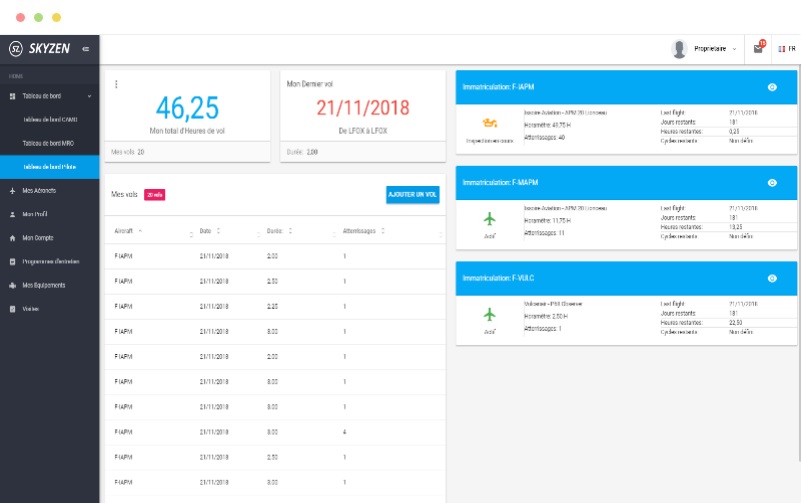 Safety & Simplicity
Manage the airworthiness of your aircraft. You submit your flight logs and you are notified when you must bring your aircraft to a workshop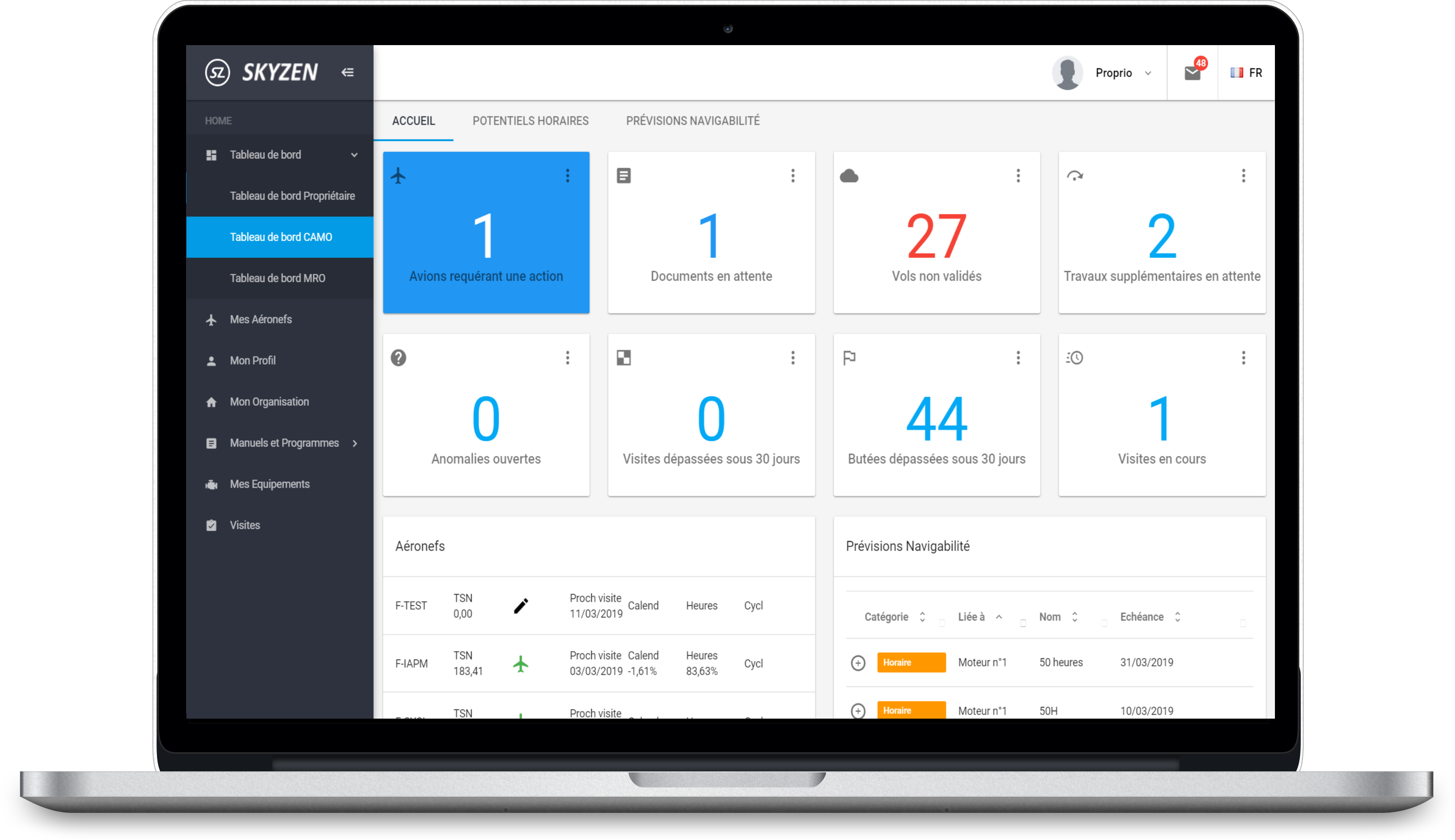 Benefit's of Skyzen
Visibility on next maintenance
Skyzen provides you dashboards with hours, days, cycles lefts for each of your aircrafts and an estimated date for the next maintenance. In this way, you can anticipate the next inspections with the MRO and the CAMO.
Preserve the value of your aircraft


Skyzen's thorough tracking of your maintenance history shows prospective buyers what maintenance has been completed as well as what is coming due. On Skyzen, the risk of hidden maintenance issues is removed from the transaction. The result is a higher resale value and a more marketable aircraft.
Our features improve your efficiency
Create/Import Flight Logs
Create accounts for your pilots to let them enter their flight data or import their logbook directly in Skyzen.
Real-Time Airworthiness
By providing flight logs on Skyzen, you can access in real time the flight hours, cycles and days left on each of your aircrafts
Maximal Traceability
Keep your inspection's history online and check it when you need. The inspections are linked to the aircraft during it whole life even if the owner or the maintenance workshop change.
Globalization
Skyzen is available in English and French. We can add easily a new language if required.
Notifications
Receive email notification when your aircraft is getting close to the next inspections.
Multiple Site Management
Manage your aircrafts or pilots on multiple sites. Select the site where your aircraft is operating from.