Automatize your inspection's documents generation
Our solution helps your to reduce time spent on administrative tasks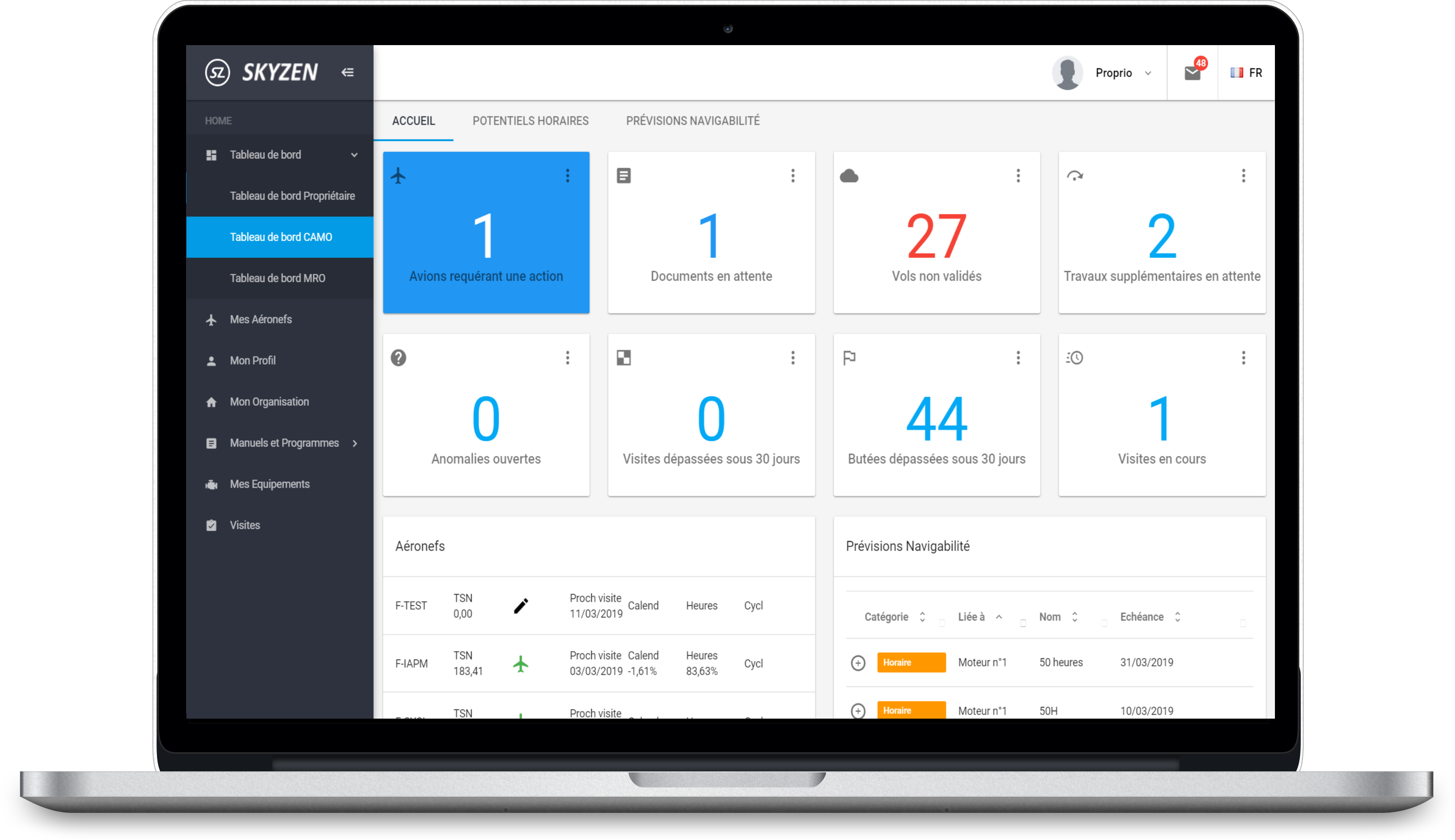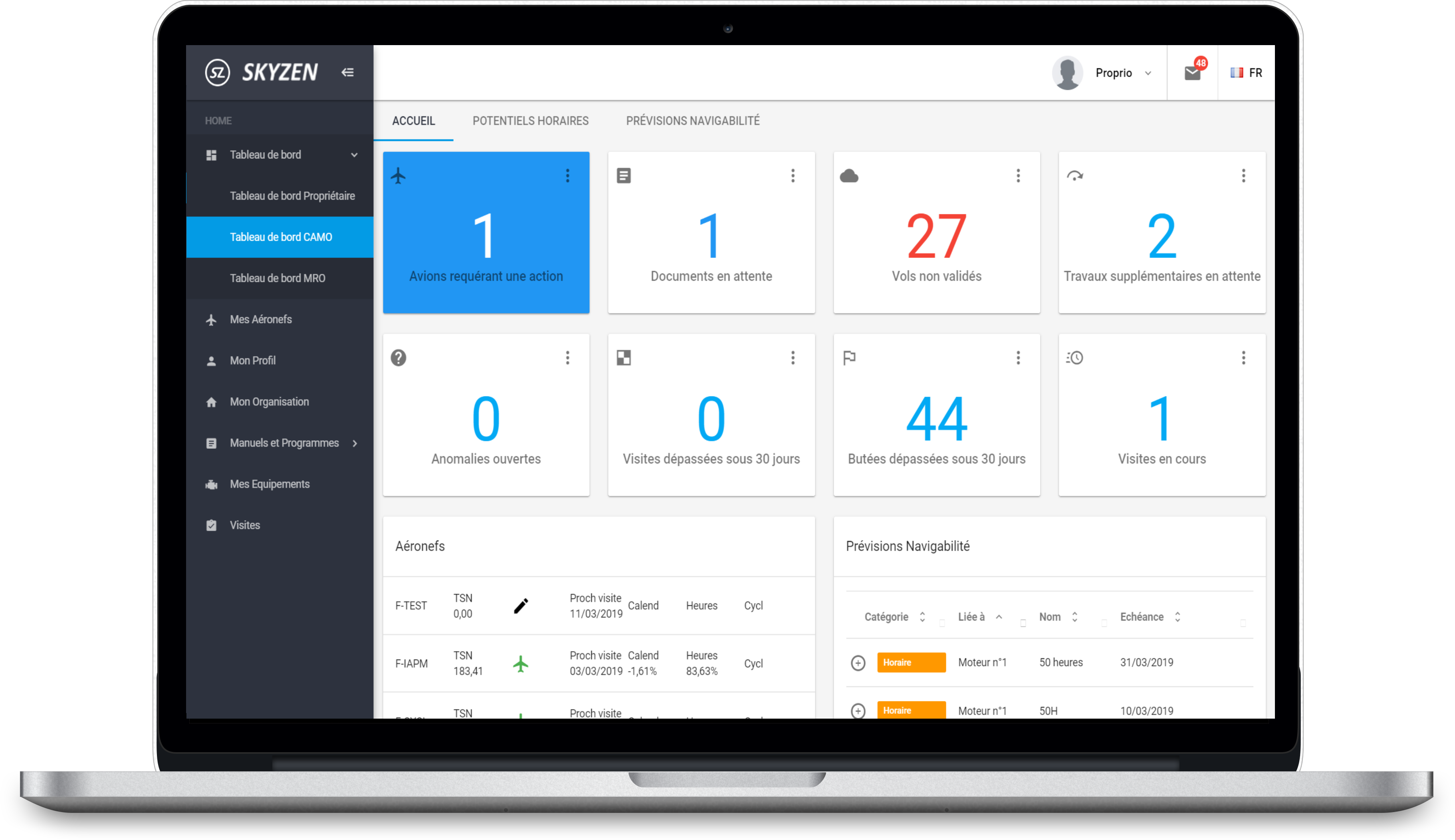 A collaborative platform for a better traceability

Receive inspection's request directly on Skyzen. Launch your inspections and save online your maintenance reports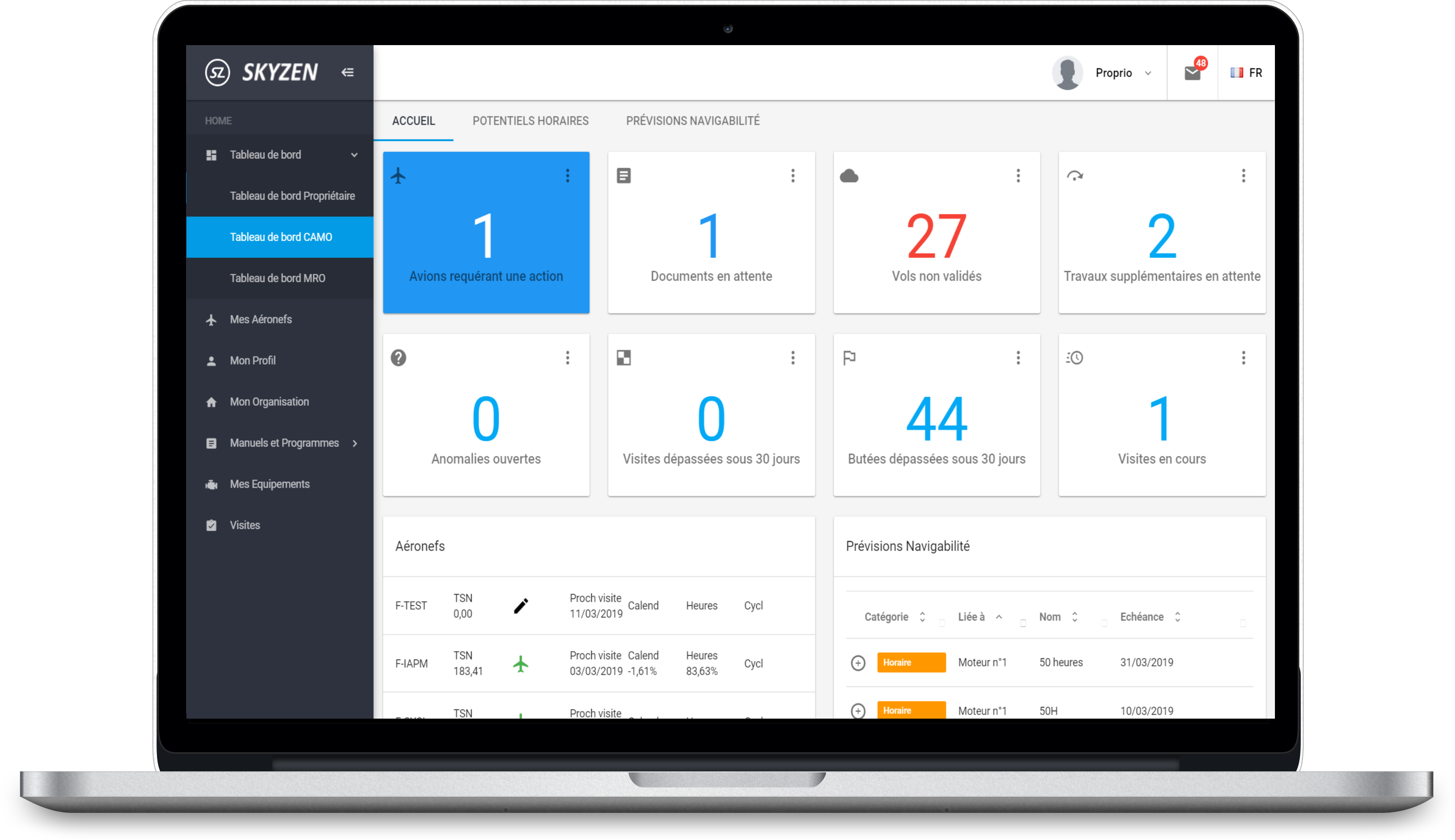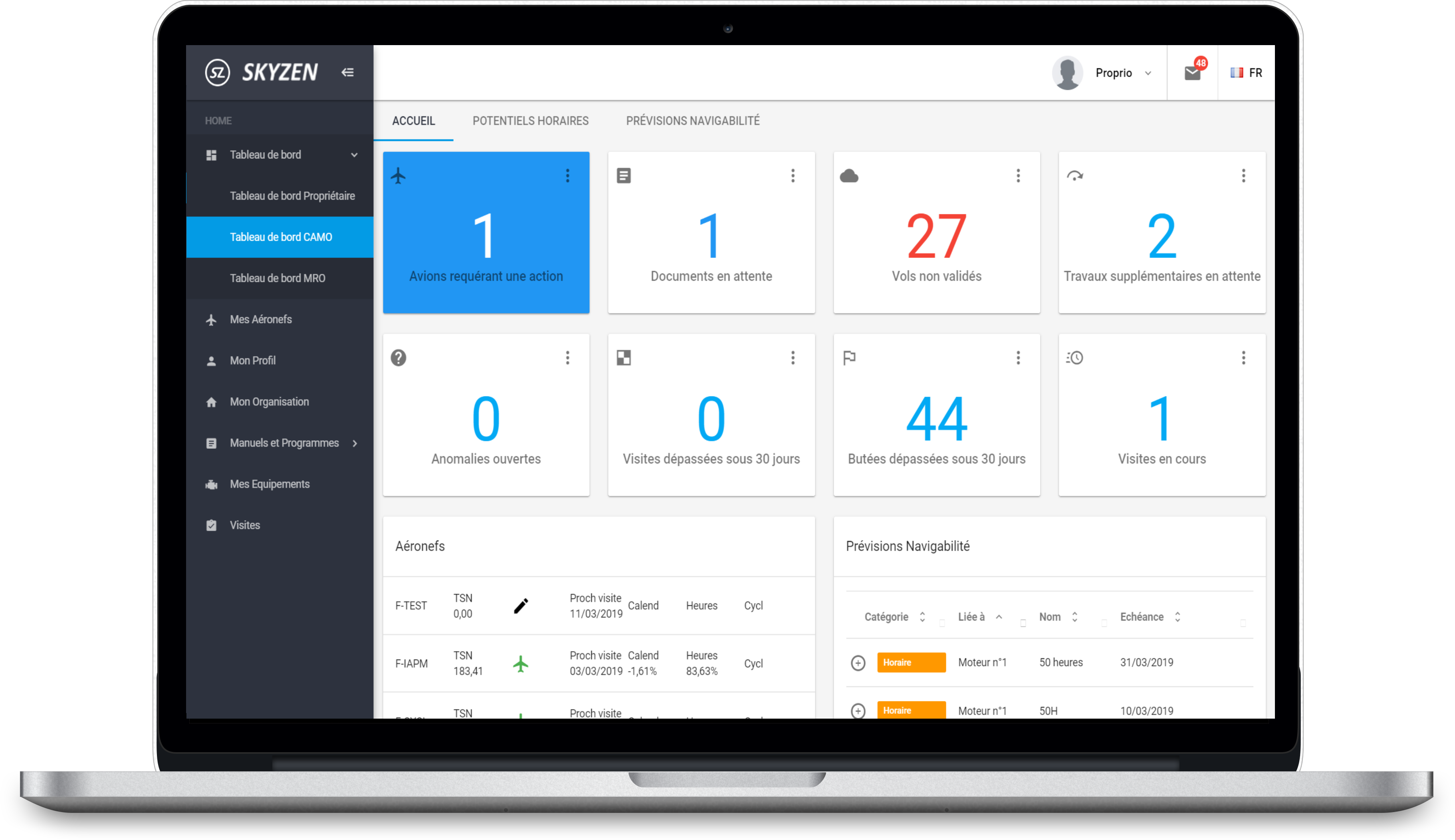 Benefit's of Skyzen
Generate Inspection's documents
At the beginning of the inspection, you can print all inspection's documents (Launch Report, Time Spent, Parts Consumed, …). You just have to complete them during the inspection and save them in Skyzen at the end of the inspection.
Better Traceability


Skyzen helps you to trace of all your inspections performed in your workshop by saving all inspection's documents online. These documents are saved in the cloud on multiple servers in France. 
Our features improve your efficiency
Multiple Site Management
Manage your mecanics and workshops on multiple sites. Select the site where your mecanics are working.
Inspection's Documents
Skyzen create ready to complete inspection's documents. (Launch Report, CRS, …)
Maximal Traceability
Keep your inspection's history online and check it when you need. The inspections are linked to the aircraft during it whole life even if the owner or the maintenance workshop change.
Globalization
Skyzen is available in English and French. We can add easily a new language if required.
Notifications
Receive email notification when you receive an inspection request.
MRO Standalone
 + Automatic Generation of Inspection Documents

Inspection Reports Archived
Multisite Management
Inspections managed by sites

Mecanics managed by sites
Improve your efficiency
Subscribe now and you will be able launch maintenance immediatly.
Spend More time on maintenance
Less on papers