Collaborative Platform
For Airworthiness & Maintenance Management 
Skyzen helps you in the airworthiness and the maintenance management of your aircrafts.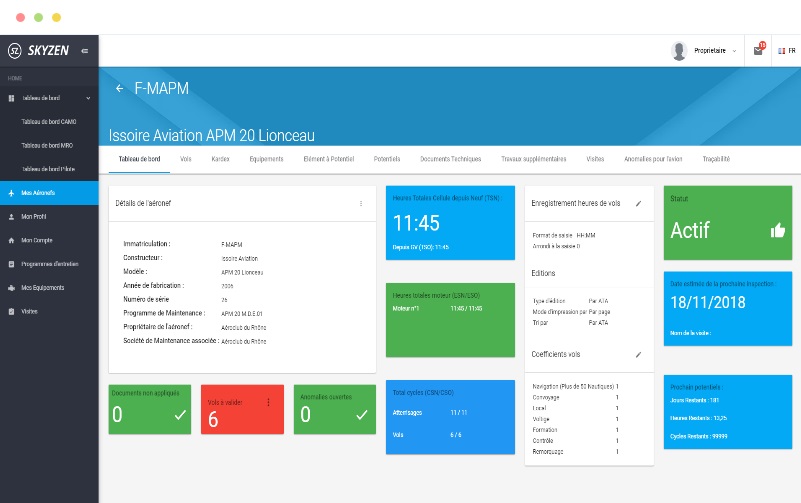 Collaborate together around the aircrafts
Operators / Owners
Get a global and detailled overview of the limits of your aircrafts in real-time and enter your flight data directly in Skyzen.
Airworthiness Management
Manage easily Kardex, add new AD and SB. Manage the Maintenance Programs of your aircrafts and their equipments.
Maintenance Management
Track precisely your inspections, generate automatically you inspection documents (Weighting, CRS, …) archive your documents online. 
Airworthiness & Maintenance Management Online
Skyzen provides you a better vision on your fleet's airworthiness and helps you to trace and digitize your inspections.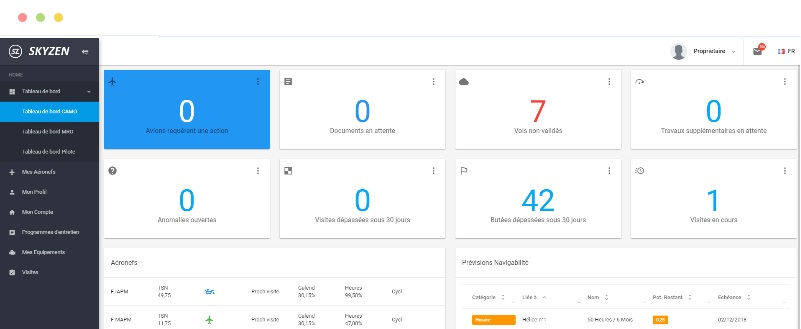 Ready to Take Off?
Book an appointment with us to discover how Skyzen can improve your management and make you save time. We will do a detailled presentation of our solution and will answer to all your questions