Spend less time on airworthiness management
Our solution offers you all tools you need to manage airworthiness of your fleet.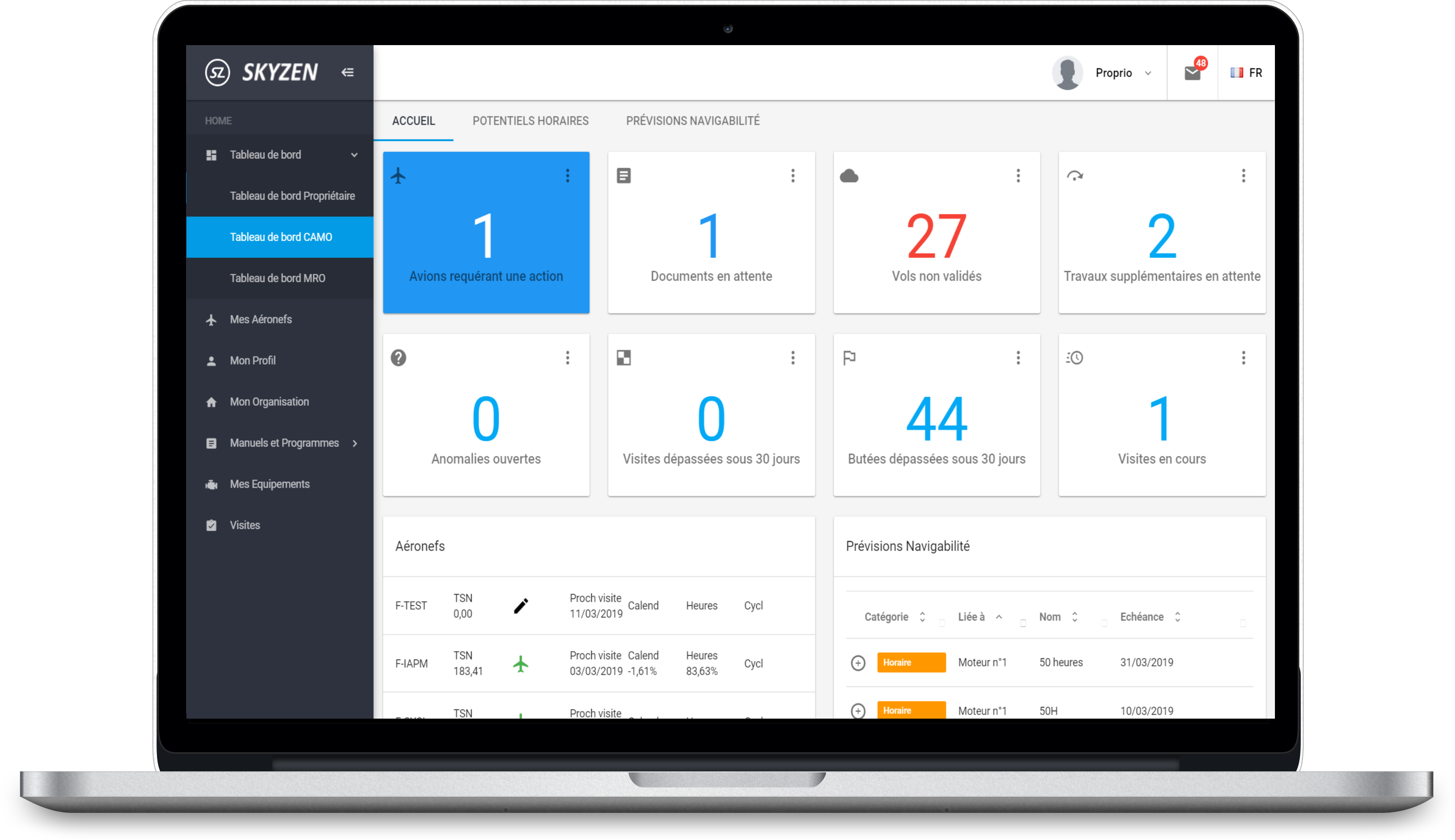 A better solution for a better Service
Offer an interface to your customers to let them submit their flight logs.
Limits left are automaticly calculated.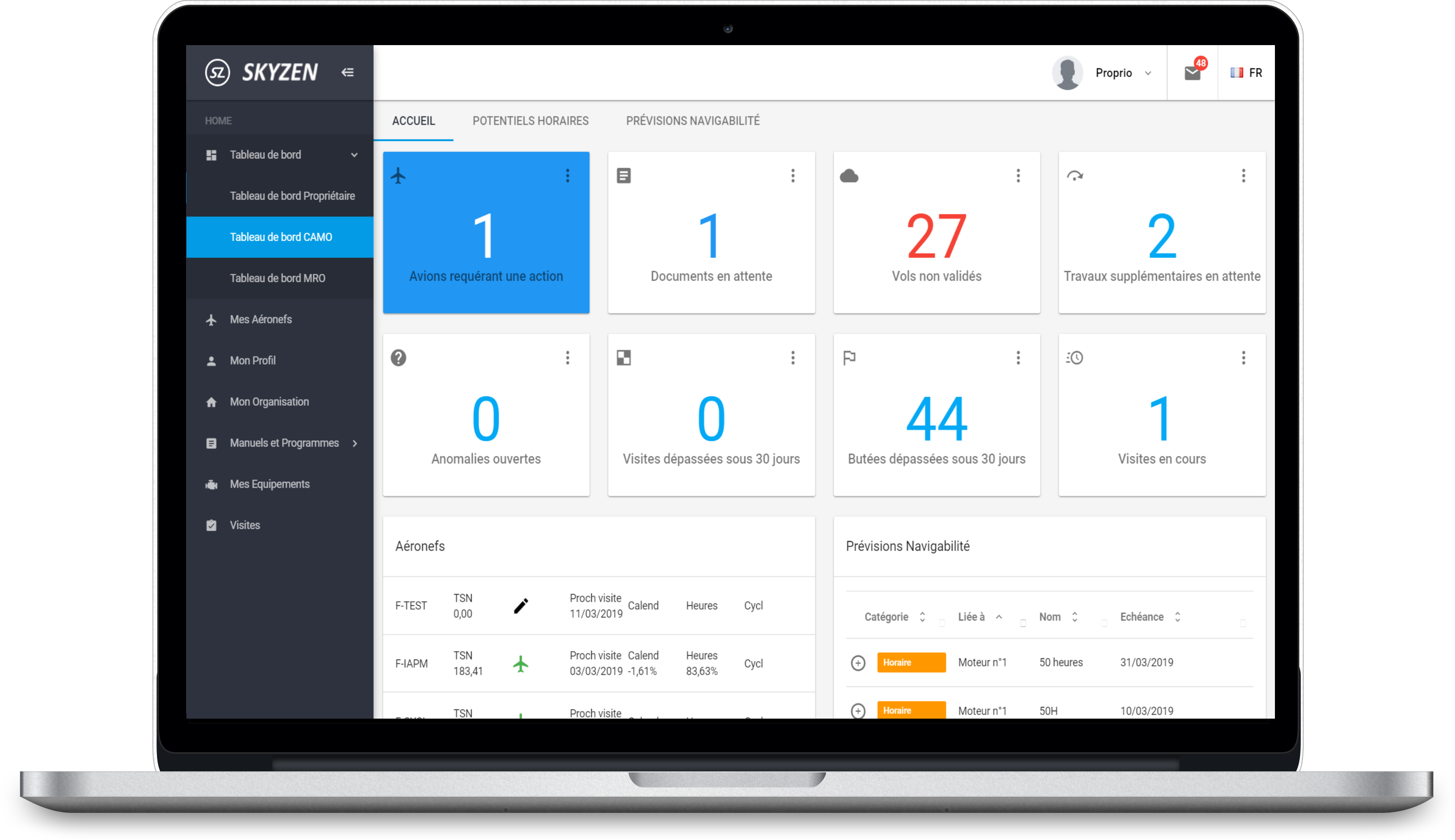 Benefit's of Skyzen
Automated Limits management
Our solution manages calendar, time and cyclic limits. When you are preparing a Work Order for a MRO, the limits which are close to be reach are included in the inspection. These limits are reset at the inspection's closing.
Technical Documentation Watch


Skyzen is performing a watch on the technical documentation of your aircrafts. We check if new AD, SB, SL or SI are released and we apply its to your aircrafts.
Our features improve your efficiency
Flight's Logs
Create accounts for your customers to let them enter their flight data directly in Skyzen.
Real-Time Airworthiness
Manage the airworthiness of your fleet in real time. Add new technical documents, life limited elements, additional works, Manage Maintenance Programs of each equipment
Maximal Traceability
Keep your inspection's history online and check it when you need. The inspections are linked to the aircraft during it whole life even if the owner or the maintenance workshop change.
Globalization
Skyzen is available in English and French. We can add easily a new language if required.
Notifications
Receive email notification when your aircraft is getting close to the next inspections.
Inspection's Documents
Manage your aircrafts or pilots on multiple sites. Select the site where your aircraft is operating from.
Improve your efficiency
We take all your aircraft's data (Kardex, AD, SB, SI, SL) and we initialize your aircrafts on Skyzen.
Choose a new experience for you
and your customers